This is my latest effort to response to MirandaFave Homework challenge of a series of thirty Trek verse letters.  Anyway this is Number six a letter from one of my character to a stranger. Which I've got to say at first glance to seems even bit as weird as to write a letter to your dreams but when one thinks about it a lot less strange. Captain needs to send sad letters to families when they need to tell them a love one won't be returning home.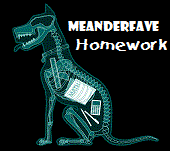 So without further ado, here is Captain Emmylou Galyaski writing to a stranger, to tell them their child has fallen in the line duty.
To Mrs J. Tarkio,
Titan Boulevard,
New Lima, Enceladus,
Sol,
From: Captain E. Galyaski
USS Trireme, 
Starfleet
Mrs Tarkio, 
I write with greatest sympathy to sadly inform you that your son Lieutenant Vicente Tarkio has died in the line of duty.
While for tactile reasons I can't tell you much, what I can tell you is that his sacrifice did allowed the rest of his team to completed their mission and return safety.
While I suspect it will be of little comfort to you, I can tell you that his actions have won him posthumous the Shran Cluster for valour in the line of duty. 
What I can tell you is that he was a well like officer with a very promising future ahead of him. His practical experience of living on Enceladus and working with K-class world colony domes and terra-forming technology has been invaluable to the crew as we provide aid to new colonies.
He was the leading light of the ship's theatrical company and his updated adaptations of classic plays were always well received by the crew. I understand the ship theatrical company are planning to stage a special memorial play I've asked when they do perform it that they record it and forward you a copy.
We have made arrangements for his belongs to be transfer back from the Trireme to you.  I understand his department head Lt. Commander P'kyrr will also be writing to you separately to pass on his own condolence.
I understand Starfleet Command has being in touch to offer counselling support, if they is anything more the service or I can do to help you through this difficult time, please don't hesitate to get in touch via Enceladus Station.
We are all poor for his passing and I regret that there is so little I can do but offer you my personal condolence. 
With Deepest sympathies
Captain Emmylou Galyaski
As Always all pictures are from Trekcore.
Feedback is welcome as always 😉 Till next time, Trek safe this day.
False Bill