Hello Reader,
Well after a bit of technical communication issues, that I shall blame on the Mimes. Week Seven of the Twelve Tasks of Triskelion 2014 is underway and it is now time to Blog like a Boss.
=/\=
Q1. What has Star Trek fandom — and ficcing specifically — meant to you?
A1. Well as ficcing isn't a valid word, it doesn't mean anything. 🙂
So the read question is what does the Star Trek Fandom mean and all the fine fiction that comes out of it. Honestly I'm not sure I can put into words what it means to me.
Star Trek and my writing have always being my escape from the harsh reality of the real world and the pressures of work. A chance to enter into a world where fairness is a normal part of the human condition. I think this is reflected in the kind way Trekkie treat each other and how they seem proud to be who they're regardless of what the rest of the world thinks.
To me Star Trek (TOS) repeats along with Doctor Who and Terrahawks, were my entry into Science Fiction genre and stories that are able to ask big questions and explore big ideas and the core questions of humanity.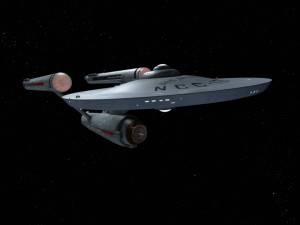 Q2. What is the hardest story you ever had to write?  
A2. I don't think any story is easy to write especially with all my problems with spelling grammar and so for me I think getting start on Ad Astra was the hard, but the hardest story was one that was throw up by a random back-story comment that came out during Emmylou and Jalke'i first meeting back in one of my early Weekly Free Write Story. A couple of people said they want to know that story. I've got to admit so did I, but all I had was a single line that sum up the whole story. So I had to go back and expand it into the story that I want to tell. It took a reasonable amount of help from LBD as the Beta before it become "Argonaut Prime Minister Incident", which on top of all the core structure I want to try and to make lily a believable Commodore and starship captain and her first contact screw up due to a human failure. The story is far from perfect but it's one of my early archive story it does holds a special place in my fiction.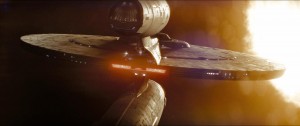 You can read the story here if you want:-
http://www.adastrafanfic.com/viewstory.php?sid=1649
Q3. What was the easiest? And why?
A3. You know I find this a much harder question to answer. As | said I've always struggle with delivering spelling and grammar to a good standard, so I don't think any story was easy to get into the Archive.
However the one that I found surprisingly easy to write was Bow of the Wolf, which was written for SL Walker as A Stuff The Stocking 2013 gift.
You can read the story here if you want:-
http://www.adastrafanfic.com/viewstory.php?sid=1770
=/\=
Well that all I've got to say for today,
Pictures are from www.trekcore.com
I'll wish you well safe trekking dear reader.
False Bill