Well one thing or another has kept me away from the blogsphere and I come back to find three very different questions that we've already seen fine answers for from Zeusfluff, Miranda fave, Jespah, Enterprise1981 and Kes7, so if you've not been over to look at those blogs yet, might I suggest you do take the time to go and visit them.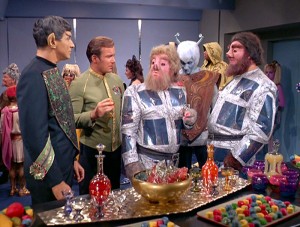 Zeusfluff
http://zeusfluff.adastrafanfic.net/
Miranda Fave
http://mirandafave.adastrafanfic.net/
Jespah
http://jespah.adastrafanfic.net/
Enterprise1981
http://starbaseg6.adastrafanfic.net/
Kes7
http://kes7.adastrafanfic.net/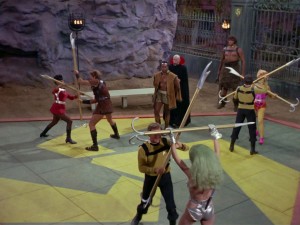 Q1. What character do you love to write most?  What about them makes them so compelling?
A1. Well the honest answer is my favorite character changes depending upon my frame of mind and mood when I'm writing. They are all like children to a certain degree it's hard to pick between them to say which of them I love the most.
However I think Emmylou Galyaski wins just edging out Naurr. As I seem to keep coming back to her in the various stages of her life slightly more than the Cajun Caitian. Yet I can't say what makes her so compelling to write as a character, other than she always has the power to surprise me. Emmylou seems to turn her hand to comedy as well as she does the romance, then she easily does angst/battle scenes. I think it was Miranda Fave who once said she had broadshoulders and I think it that story adaptability that has endear her to my heart and made her a pleasure to write.
Q2. Reviewing; what you love to see in a review, what you love to give in a review, what you want to do for your own reviewing skills in the future.
A2a. I just love to see a review of any sort. So many people seem to just walk away after reading a story and you've no idea if they finished the story or whether they like it or hate it, so even a couple of words has meaning. I mean I agree with the other bloggers a reply that got some meat and constructive content to it
A2b. What I like to give in a review is a positive acknowledgement that I've read the story and when I can thinkof something suitable a salient point brought up by their works.
A2c. As for my future reviewing skills I want do it better but the path to that isn't clear right now, so keep doing reviews and hope practice makes perfect.
Q3. Writing a summary, how do you do it?  And what about the story summaries of others draws you in?
A3a. With great difficult is the honest answer, I don't have the skill of someone like Kes7 to write a quick blab and it one of the thing that gives me a cold sweat each time I post a new story to Ad Astra archive and it ask me to enter the story summary.
Now I know writing summary is a specialist skill and not all of us have the knack to write to the high standard Kes7 does, so I try to go with the old advise of just imagine you answering a mate, when they ask you quickly what the plot of the book you're reading now. So you've only got a sentence of about twenty-five words to sum it up.
Q3b. As for what summaries draw me into reading a story, I'll say that while most readers will know my struggles with English grammar and punctuation, I do still want to see no significant errors in a summary, as long as I can read it without noticing the grammar then want I want is to see something different or something clever or a interesting mystery.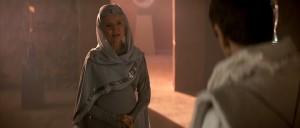 Well that my brief answer on those questions, I hope you find something interesting in there.
Pictures are curiosity of www.trekcore.com
I wish you safe trekking what ever your destination or alliance.
False Bill