Hello again Reader,
So it's another day and time again to #Bloglikeaboss only the daily prompt seems to be lost in the Delta Quadrant.
Well after yesterday's blog self-congratulations love-in or was it an in-fight?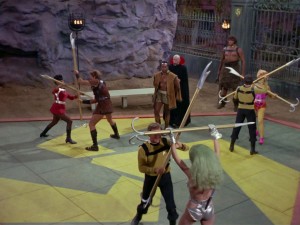 I'm trying to work out what to blog about as I'm not feeling in the mood for another Trek Letter, since it Jalke'i turn and I do need her to wake up from the coma at the end of Dance By The Pale Moonlight again, readable here if you have got some spare time :-
http://www.adastrafanfic.com/viewstory.php?sid=1918
I shall have to think of something else so Instead here is a quick tour round the False Bill Trekverse main characters.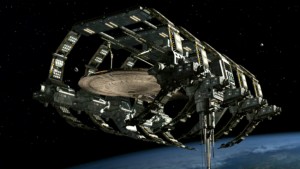 So back to the beginning circa 2158 to 2161 and the Ariane NX-04
This NX cruiser has the unique honor of being the first Starfleet vessel to be built outside Sol and at a non-human spacedock. As it was built at the famous Telarite Shipyards under contract due to Earth urgency need for warp five ships to fight the Romulan war.
One of the minor faults with this ship is the signage is all in Telarite. This might seems to draft to believe but does have it inspiration in a real Royal Navy Incident.
Captain Douglas Gorrim
Is the Commander of Ariane and he is was created to be more of a scientist than the fighter-jock that Jonathan and Erika to reflect Starfleet would need the Ariane Captain to be smart and diplomatic enough to get the Ariane built without upsetting the collation partners. Plus the Ariane secret order is to try and work out a way to find the location of Romulus or key Romulan bases.
For my preferred Doug story see Doug's bug hunt
http://www.adastrafanfic.com/viewstory.php?sid=1705
Chef Naurr
The Cajun Caitian is the runt of his litter and so has spent his life drifting from job to job, till he finally got a chef job on one of his sister's interstellar freight ship, which the Romulans destroyed. Naurr was save by the crew of Ariane, feeling he owe then a debt and having no-where to go. Via broken English he talk Douglas into giving him the vacant chef role, which seems madness at first but slowly with help from the crew specially his best friend Philippe Rivette and pen pal letters from the ex-NX-01 sous chef Lili Beckettto bring out his secret talent. In the friendly environment of the Ariane he makes new friends and provides an innocent aboard view upon Humanity onboard the Ariane.
For a great Naurr (stolen toys)story see SL Walker Cajun Caitain
http://www.adastrafanfic.com/viewstory.php?sid=1686
=/\=
Lily Fitzroy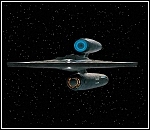 From there we jump to circa 2230's and Lily Fitzroy, who after a first contact mistake is take off the USS Argonaut and assign to teach tactics to Cadets at Starfleet Academy. However in these dark times she found an old Friend Martin Lallason who is the friend in need, which soon develops into the start of something special.
For more of these two see Favorite things:-
http://www.adastrafanfic.com/viewstory.php?sid=1749
=/\=
Emmylou Galyaski
From here we have a big jump (for the time being) to the STO timeframe year of 2409 and the Federation Starbase (or mad-house) USS Ganges led by Admiral Emmylou Galyaski.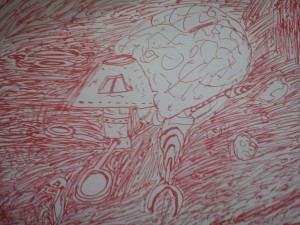 Admiral Emmylou Galyaski is the kind Grandmother or head inmate of this asylum depending upon your view. As an officer who gain a lot of frontline experience during the Dominion War as the X/O of the Galaxy Class USS Atlantis especially during the seize of Cait and the final battle for Cardassia. Post war she commanded the science wing variant excelsior USS Trireme while also brings up her children onboard.
Still for more of this valiant old lady see Remembrance 2409: –
http://www.adastrafanfic.com/viewstory.php?sid=1737
=/\=
Well I hope this little view was interesting to you reader,
Photograph Picture are from www.trekcore.com and hand drawn drawing are mine 😉 so till next time stay safe.
False Bill